Wednesday, May 10, 2006
Another Washrag Finished....
My mom picked out the colors for hers, but didn't know what I was knitting. She picked out colors to match her kitchen.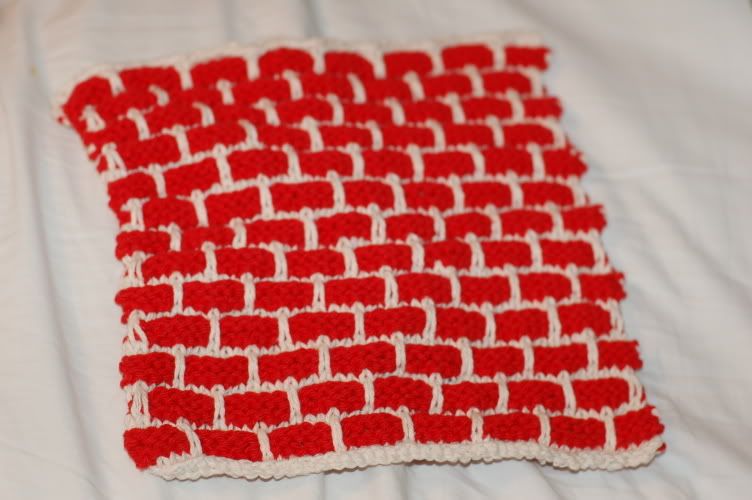 Here is LittleMan modeling the FO. Please ignore the (a) overly redneck bass pro shirt (b) absence of shorts...it was 90 degrees yesterday (c) unmade bed (time better spent knitting) and (d) strange horse sticker on his leg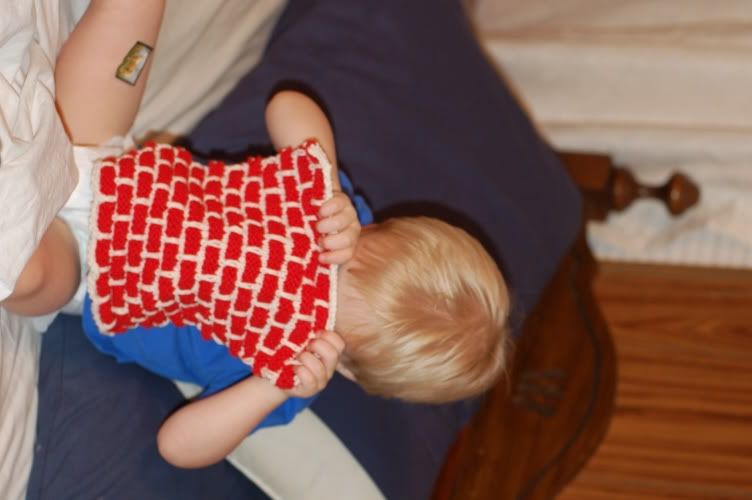 I'm totally enjoying looking at everyone's pictures!
Melissa