Wednesday, June 21, 2006
Hooked on MDK
I just can't stop saying nice things about this book. Out of all the knitting books I own, this is the one that I'll probably knit out of the most. I have an incredible urge to blanket everyone I know, to knit them all Warshrags, to gift bathmats and cute little rugs to all of my friends.
I've been busy cranking out Warshrag after Washrag, but have also jumped on the Log Cabin Bandwagon, using Elann.com's Sonata. I'm hoping to get this finished up in time for a friend's birthday in August. One "L" will be all blues, the other all greens with a teal for the center patch and for the border. It's coming along slowly.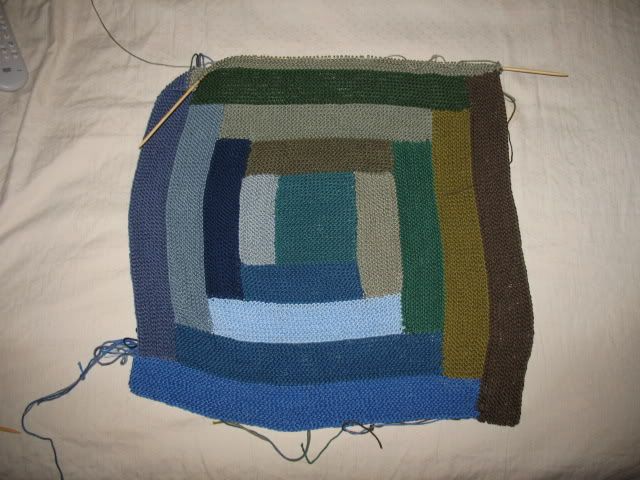 I've also started the Nina Shawl using Dale of Norway Svale. This was my first attempt at fair isle knitting and I was surprised at how easy it was. I can't wait to finish this one up either!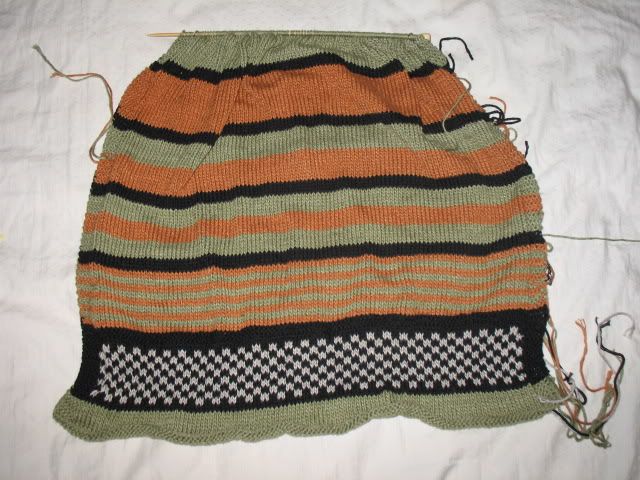 Comments:
I made a log cabin using dishcloth cotton, and now I'm working on one with Sonata, too. This one is going to be smaller sqares sewed together, though. I'm addicted to the MDK book, too!
Post a Comment
<< Home