Friday, June 08, 2007
My first ballband!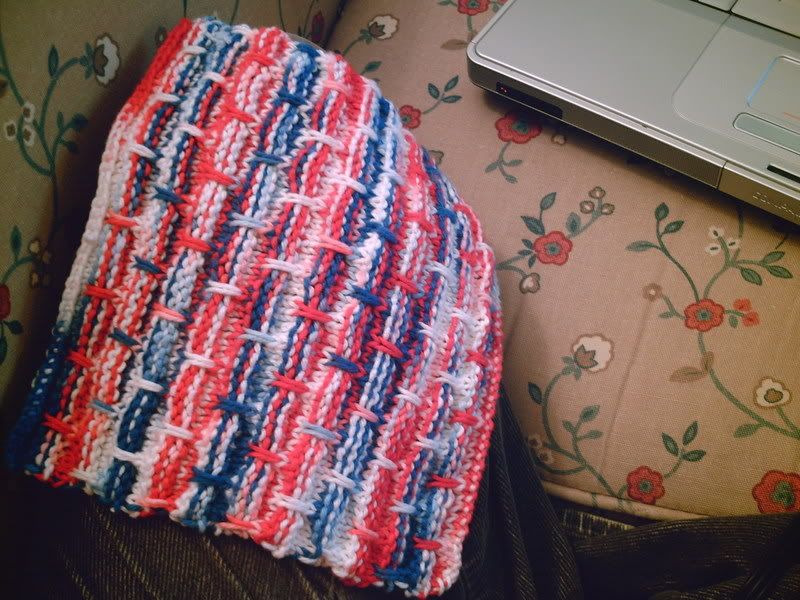 My very first! It's for my sister. She asked me to make her some kitchen washrags months ago and gave me this yarn to work with. It's been so long I can't remember the brand but I'm pretty sure it was Peaches and Cream. I only did one color since the yarn itself was multicolored. I also made it shorter than the pattern says to. I don't like big washrags and this was the perfect size (11 ball band strips as opposed to 13). I did it on 8's too since I didn't want to find my 7's. :) I have enough to make one more with a strip of solid red in the center. I can't wait!
Comments:
I like that you did it all in one color.. Just the other day I was wondering how that would look! Now I know, so I better cast on!
Post a Comment
<< Home