Wednesday, May 24, 2006
Felted Box!
I finished up a felted box from the book a few weeks ago and finally got around to taking pictures. I used Reynolds Lopi as opposed to the Lamb's Pride it calls for because I had some extra laying around that I had no plans for. I used size 10.5 needles as opposed to the size 15's the pattern calls for because I didn't check the errata.
Despite that, I'm still happy with how it came out. I must say though, the Lopi is very fuzzy when felted unlike the Lamb's Pride. I'm currently using this one to store my circular needles and plan on making at least one more of these in the recommended yarn.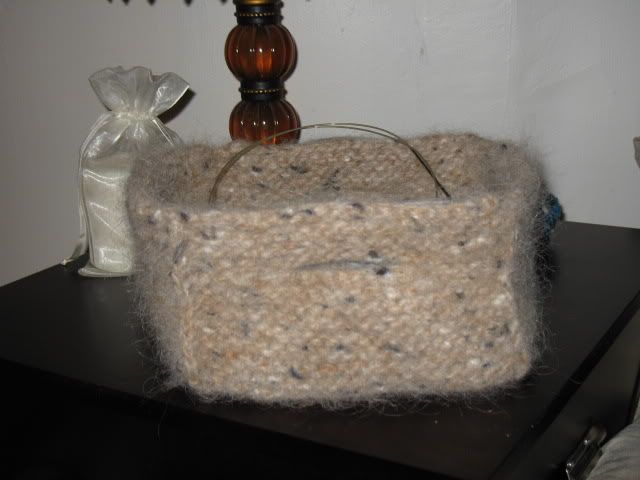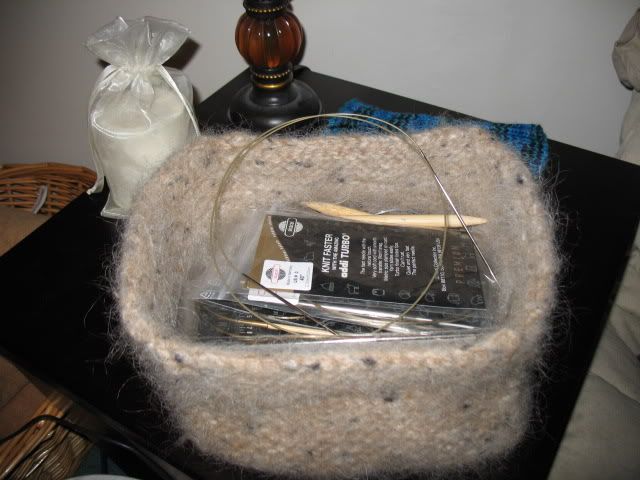 Comments:
Your box is super cute! I felt with Lopi and it must be shaved. Yeah, I know that sounds funny but just take a disposable razor and shave it and it will lose it's 5 o'clock shadow :-)
Post a Comment
<< Home