Saturday, June 17, 2006
First Washclothes & knitting in public
Hi all! This is my first post. I came across the Mason Dixon book at my local library a couple of weeks ago and was immediately hooked. I was thrilled to find a KAL.
My first project was a "practice" washclothe, which I wont even show you. Now I've finished two washclothes and a I'm making a matching towel using the baby burb clothe pattern. I'm wishing I'd made the towel slightly wider, but not enough to start over. :) They are for my sister who it getting married in September.
I purchased Euroflax Linen for the handtowel pattern last week and I can't wait to get started. It's hard to find time to knit so I'm not getting projects finished as fast as I would like. I think I want to make everything in the book!
Anyway I wanted to say hi and introduce myself, but I'm rattling on. I love seeing what everyone else is doing and the tweaks you make to the patterns to fit your preferences!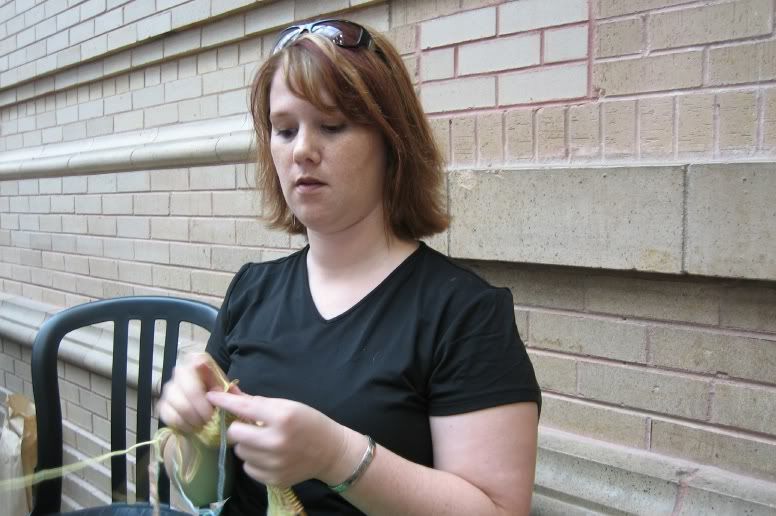 Me knitting a dishclothe in public, the day after Knit in Public Day at the Denver Musem of Nature and Science.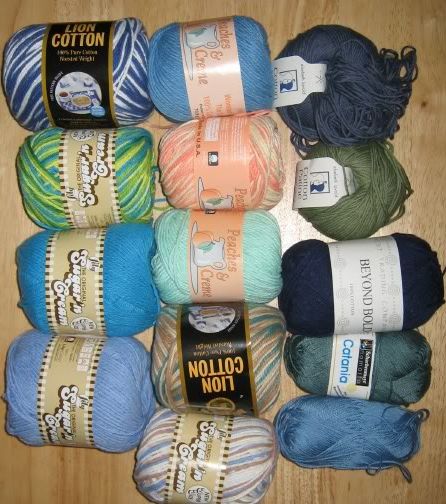 Soon to be disclothes, baby bibs, and burb rags.
Happy Knitting!
Comments:
Love that knit-in-public picture!!!
Did anyone stop and talk to you?
Or did they just "lurk" ?
Have you started on the Euroflax linen yet?
I did, found the yarn quite easy to work with, but the stitches too loose, will frog it and start again with smaller needles.
Post a Comment
<< Home