Tuesday, August 08, 2006
And so it begins...just like you said it would
My name is Lacey, and I'm a ballband addict. I admit it, but I'm not willin' to change it! I love these things. They are as much fun as the log cabin, but waay faster! This is only my second FO, so here it is: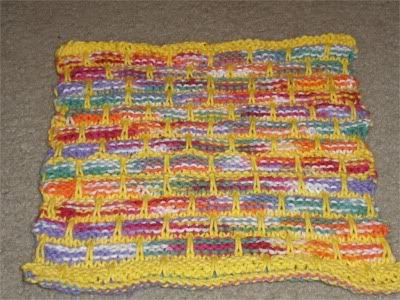 The end of my first Warshrag from Mason Dixon...the beginning of the rest of my life!
Comments:
It's Peaches and Cream Gumdrop and their basic yellow. The very bottom strip (after the yellow blocks) is Sugar and Cream Over the Rainbow...so they kinda go together. Thanks!
Post a Comment
<< Home