Friday, July 07, 2006
Starting the mitered square project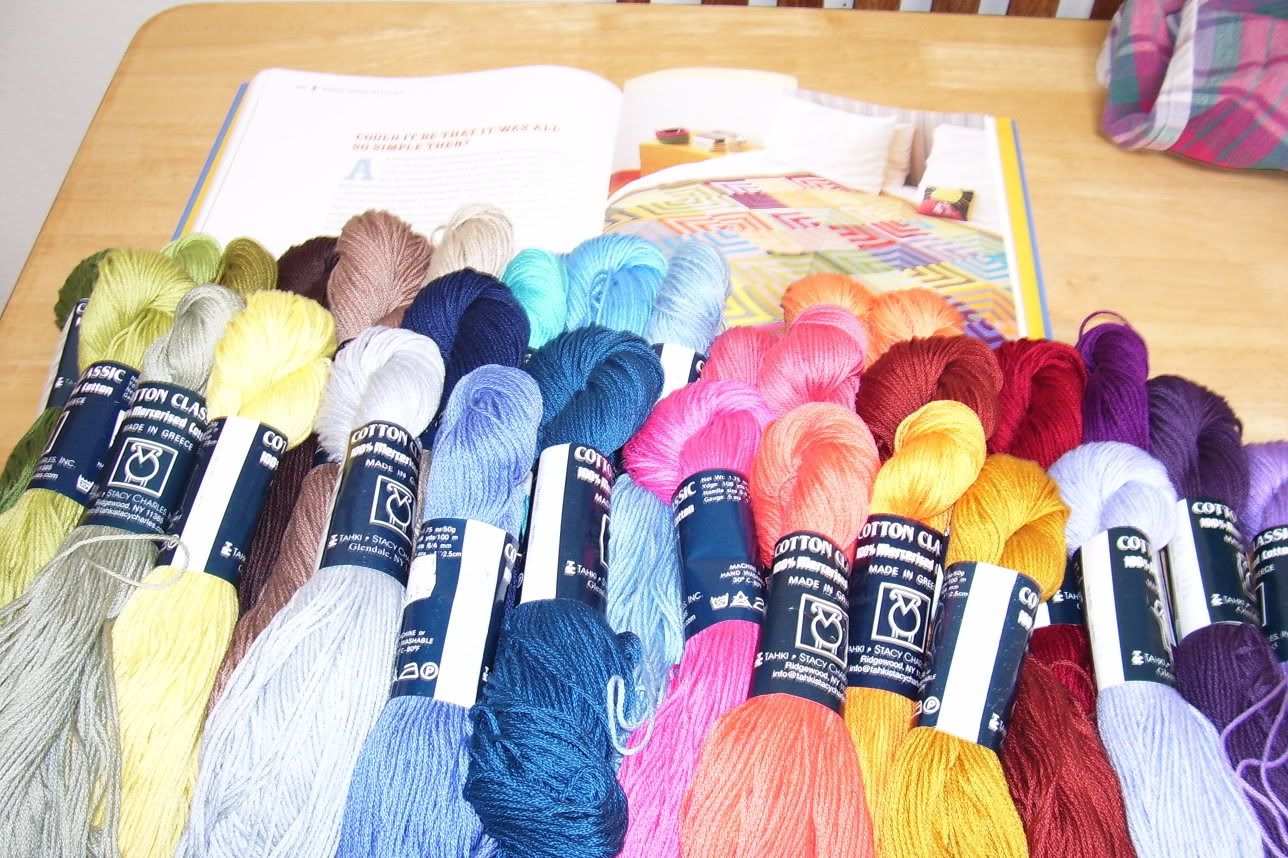 So I was all set to buy Sonata, becuase of the recomendations I had recieved but...my daughter and I took a drive to the not so local yarn shop, to spend my birthday money and they had cotton classic on sale. It was $3 a skien. so I bought a bunch. I wanted to use Cotton classic in the first place because I had some left overs from another project but I didn't have very much and I didn't want to spend $5-$6 a skien. Here is a picture of what I bought and what I already had. It's not a very good picture. It's very bright and sunny today.
I'm about to be very very busy winding yarn.
Edit: Tried taking a new picture in the living room still too bright.
Comments:
I'd be sitting there sorting it into color groups, then other groups, then into how I'd like squares, then into how I'd like other squares. Then I'd throw them in a big pile again and just thank heavens that I have this lovely, beautiful STACK of yarn. I cannot wait to see what you do w/ all this beauty! Thanks for sharing! -- Sally
Post a Comment
<< Home