Monday, June 19, 2006
My first M-D FO!
I'm a long time lurker, first time posting. You have all created such wonderful items from the book! I have checked out the book from the library, and of course, my first objects were the warshclothes.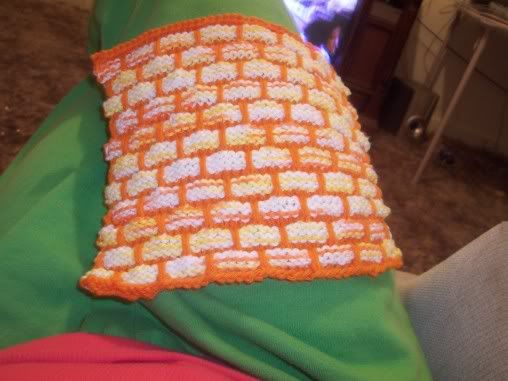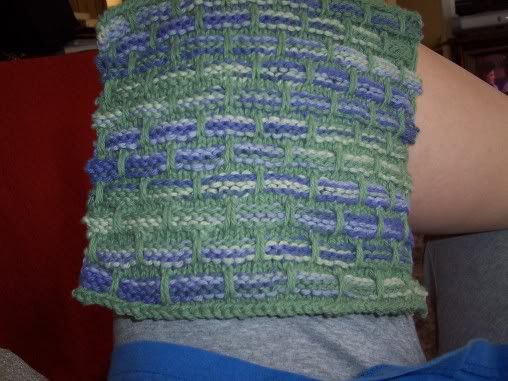 And, as always; I try everything in cotton first- a log cabin placemat.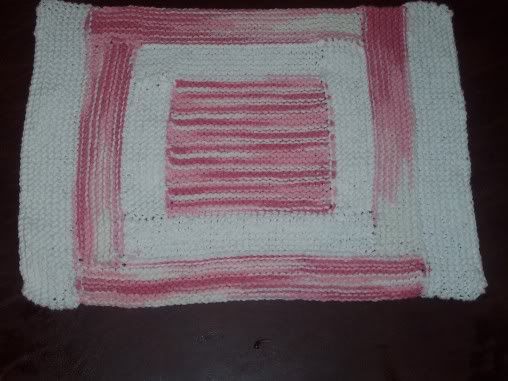 Now, I just need to muster up the courage to make three more. (I never even make socks or mittens that match, so this will be a challenge for me...)
A couple of things about the washclothes-
1. I love the hefty feel of it in use. Most washcloth patterns I've followed tend to feel wimpy in the dishwater.
2. I feel so smart when my DH says "Wow, honey- that looks really complicated!"
3. I am able to get two cloths out of one ball of ombre background, which I was suprised about- I thought I'd have to switch the ombre to the slipped background color on the second, but voila! It appears that I can get two plus extra solid!
4. I use Sugar -n- Cream, they seem to have more of the color combos I lust after!
My next project is from the MD archives, not the book- the French Market bag for a friend in NYC. I can't wait to see more of the great projects from everyone!
Comments:
I really like the pink placemat.. it's giving me ideas for the baby boom that is occuring in my family right now. It would make a lovely blanket! Great work!
Post a Comment
<< Home