Thursday, May 18, 2006
Finished... Now if I only knew what it was!
I finished my log cabin small thing last Friday... It was originally intended to be a dish rag for mom. But, as I posted before I really didn't like the way the back looked. So I knitted a plain square the same size and whip stitched it to the back. I didn't pad it so it is kind of a thin hot mat thick dish rag sort of thing. Good mom that I have declared, "It's perfect for something, I'm sure!"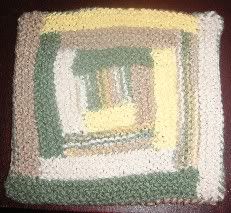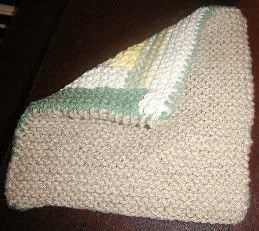 Beth
my Blog
Comments:
I think a double thickness of kitchen cotton makes great potholders. All my oven hot pads are a double layer of kitchen cotton and I've never had trouble with them being too light.
Post a Comment
<< Home