Wednesday, August 23, 2006
Heartbeakingly Cute!
Woo hoo! My first post! I recently did the kimono as a baby shower gift. I used Peaches and Cream in Peppercorn Ombre. I did a garter stitch border along the edges and at the cuffs. It doesn't line up quite right but it still gets the job done. :) This was my first time seaming with the mattress stitch. It was fabulous!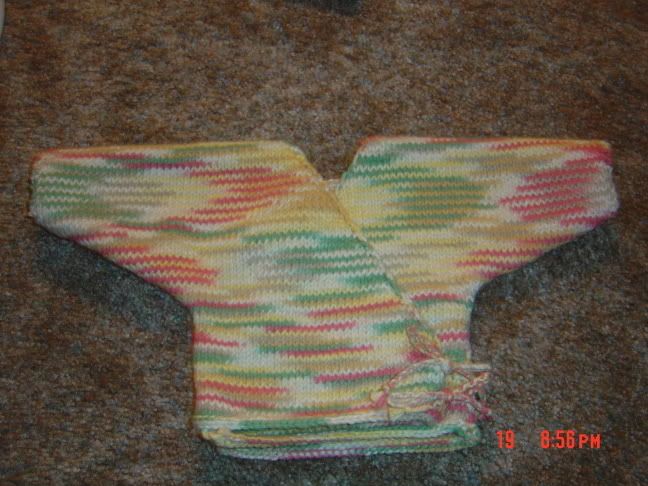 Here is the whole thing. Sorry for the less than stellar quality.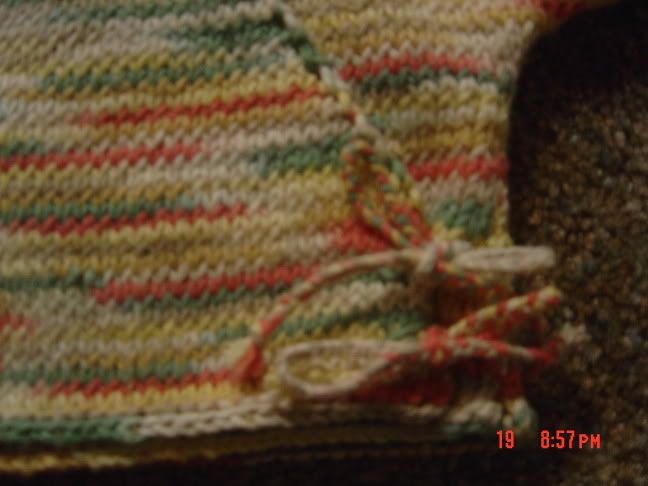 This is a close up of the ties. I just did braided ties that I stuck through a stitch and sewed into the back side of the top.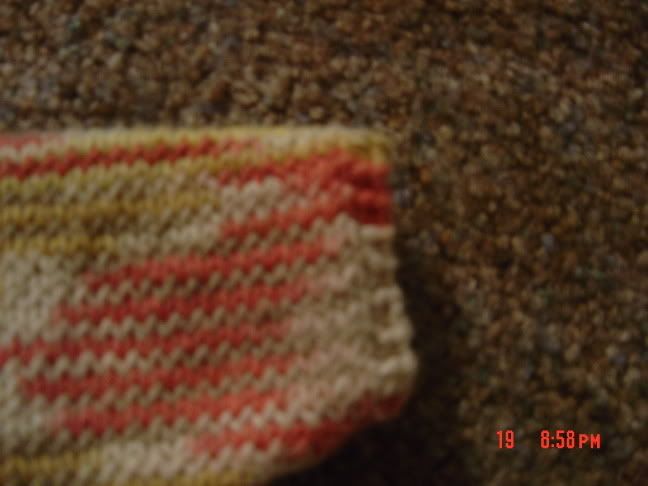 And this one is of the arm detail. Hard to see but it's there. :) I just did two knit stitches at the cuff. The whole thing is in stockinette.
I LOVED this pattern! I've been asked by a few other people for one so you'll see more pics soon!
Comments:
Wow! This looks gorgeous. I bought some sugar and cream, but it looks like I need to get some of this peaches and cream. Awesome job! This looks great.
Post a Comment
<< Home