Sunday, December 17, 2006
Finished Kimono!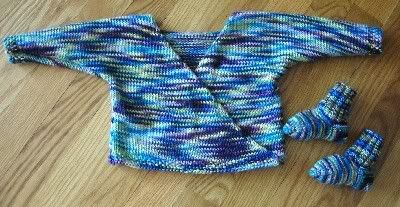 I knit this from Socks that Rock heavyweight. I loved the yarn!! I had to make some adjustments for gague, but I really like the way it turned out! More details in my
blog
.
Comments:
I like the colors too, and I also had to add that I peeked at your blog really quick and you had some really nice knitting posted!
Post a Comment
<< Home